Welcome
MISSION STATEMENT
TCP Innovations is a leading biotechnology consultancy which exists to provide the highest quality advice to companies in the life sciences sector. We deliver value by helping you deliver your joint objectives of improving healthcare and yielding shareholder value. We can provide:
• Domain experts in every area of drug development, including CMC, toxicology, DMPK and pharmacology
• Integrated out-sourced drug development capability for virtual companies
• Commercial and strategic advice for a complete out-sourced business development function
• IP Strategy advice or a comprehensive review of your IP portfolio
• Technical due diligence and asset valuations
• Bespoke technical problem solving
• Expert comment for a wide range of media and legal requirements
We are also part of the TCPI Group, which includes Total Scientific (a specialist CRO) and Total Medical Ventures (a seed capital investment fund), together providing everything to make your life sciences business more successful.
MORE
Our Contract Research Organisation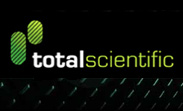 TOTAL SCIENTIFIC
Total Scientific is a contract research organisation that specialises in providing biomarker-related services to the pharmaceutical, diagnostic and academic communities.
MORE